---
Welcome, Rockets

​ This is a website dedicated to Lincoln Northeast football. Our site is for parents, family, players, alumni, and anyone else interested in our program. Navigate through our site by using the sidebar on the top left corner. Throughout our site you will be able to find information on our coaching staff, off-season training, information on our athletes, information for parents, and a history of Northeast football. If you have any further questions feel free to fill out a form on the Contact Us section of our site.
---
Links
---
Lincoln Northeast
2635 N 63rd St, Lincoln, NE 68507
(402) 436-1303
Powered by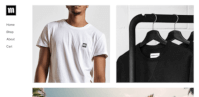 Create your own unique website with customizable templates.